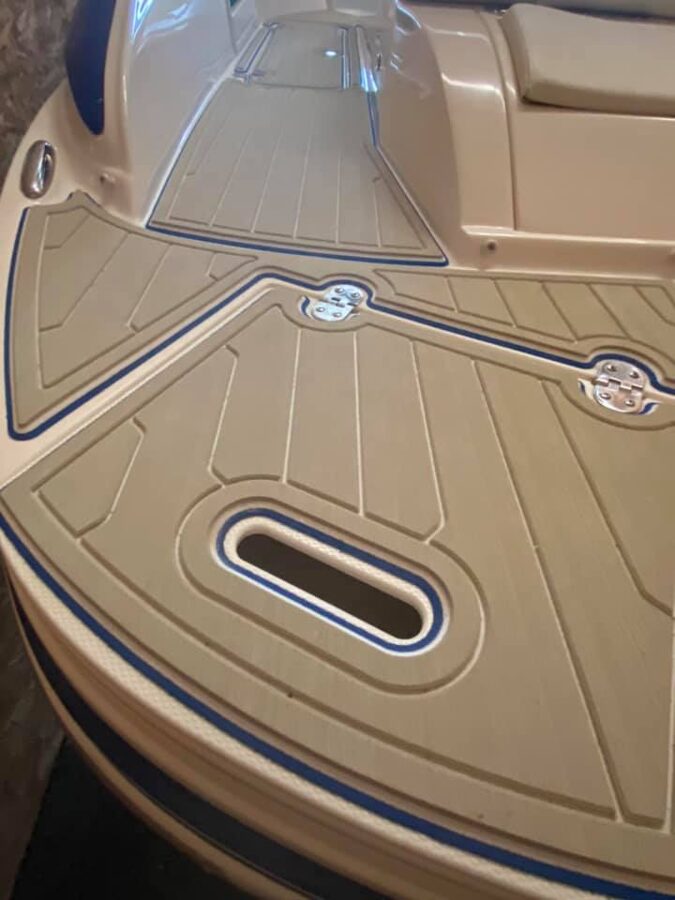 Scandia Canvas Works announced today that they have become the exclusive dealer for OrthoDek in Wisconsin and the UP of Michigan.
OrthoDek is an innovative marine product applied by some of the world's leading watercraft OEMs. Their uniquely formulated flooring replaces traditional hardware affixed carpeting and other non-skid flooring solutions. OrthoDek is a USA manufactured product that is made from "V-Cell", their proprietary, closed cell, non-skid, UV-resistant PE/EVA foam. They are safe, comfortable and affordable compared to most products currently in the marine flooring market space. It is completely customizable from you color selection, textures, design and more.
In addition to OrthoDek, Scandia Canvas Works, is also an authorized dealer for Corinthian Textiles. Their Corinthian Marine line offers a range of professional custom inlay and digital design services and a wide array of color selections to make your custom boat carpet dreams come true. You can also choose to personalize your new AquaMat® through a variety of edge treatment choices and installation systems, including popular Snapless System that uses Velcro to keep your new AquaMat® in place without unsightly snaps or the tricky installation process.
"We're committed to being a full-service canvas and sail loft," said Scandia President John McMahon, "and so it was an easy decision to partner with two industry leaders that are focused on innovation and affordability". Vince Blahnik, Scandia Canvas Works' Production Manager, said "Scandia Canvas Works will come to your vessel and digitize your deck or floor and then we cut your flooring using our CNC cutter to the exact measurements. This allows us to provide industry leading customer service and care".
Contact Scandia Canvas Works & UK Sailmakers Door County for more information and to schedule a consultation.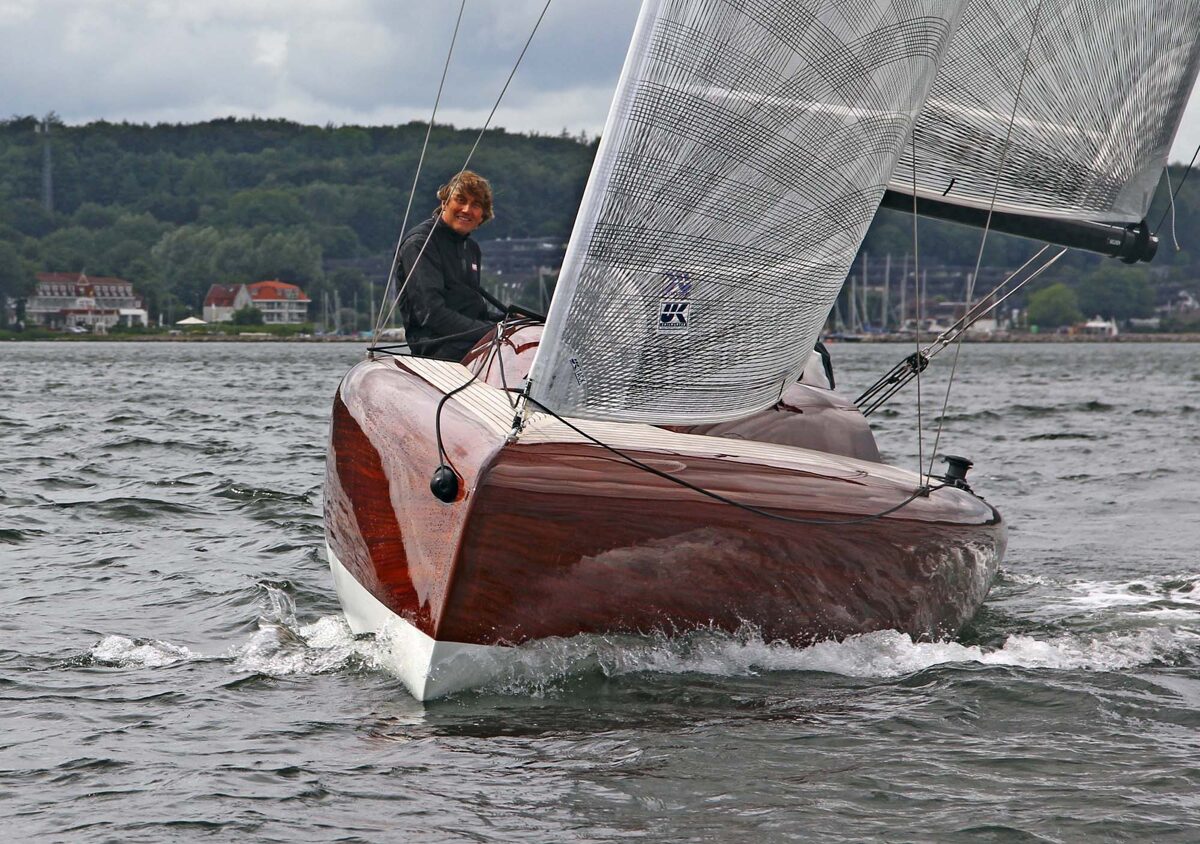 UK Sailmakers, a global network of over 50 sail lofts and service centers, is pleased to announce that two mid-west U.S. sailmakers are now part of the UK Chicago group of lofts in the Midwest. Effective immediately, Sailcrafters, a 10-year-old sailmaker in St. Louis Park, MN will be serving customers in the Duluth/Superior and Bayfield areas under the banner of UK Sailmakers Minneapolis. Sailors on the western shores of Lake Michigan who had previously been serviced by Skandia Sails (formerly Dorsal Sails), one of the Great Lakes's most established sailmakers, will be working with the same team under the name UK Sailmakers Door County.
Both lofts will continue to operate regionally as they have in the past; however, by joining UK Sailmakers, their customers will now enjoy two significant benefits. Both lofts will now offer their customers the products for which UK Sailmakers is renowned including X-Drive®, the affordable, long-lasting high-performance sail for both cruising and racing sailors, and Titanium® sails, UK's grand-prix sails that are extremely light sails and hold their shape across their designed wind range.
Additionally, UK Sailmakers Minneapolis and Door County will benefit from the direct, hands-on involvement from Pat Considine, UK's lead sail designer and head of the network's Chicago loft.
"We joined the UK Sailmakers group to be able to design, build, and sell the best U.S. made sails for our customers. Sailors appreciate that we are a Minnesotan-owned loft, and we build and service their sails locally. Personal service is a huge part of what we do and the employees at UK Sailmakers Chicago have that same attitude," said Tim Carlson, owner of UK's new Minneapolis loft. "Our joining UK Sailmakers is a huge win for our customers; they're going to get opportunities to be a part of the sail design resulting in more satisfied sailors. Like our Door County partner loft, the sails we produce in our local loft will enjoy the benefit of UK Sailmakers' technology and computer systems having created even better sails."